Styled like they're straight from the motherland, our hearty, toasty main courses offer comfort all year long.
*Prices do not include tax.
Menu Items Available Until
Appetizers Available until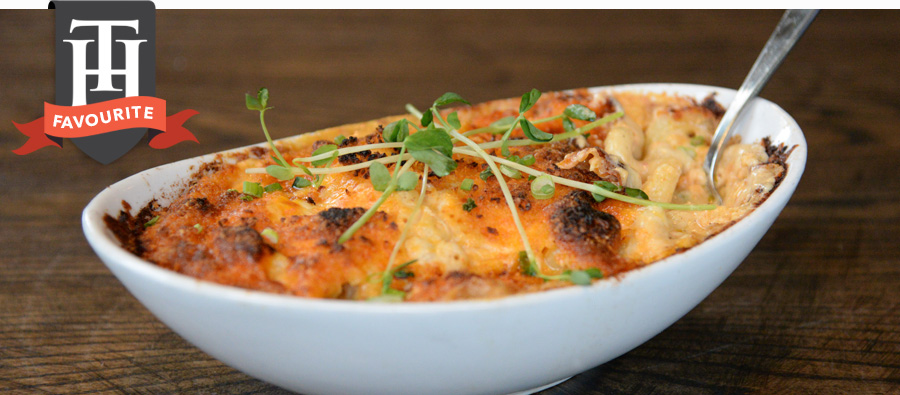 ---
Bangers and Mash
14
Locally produced bangers, herb mashed potatoes, caramelized onion topped with Jameson gravy.
Fish and Chips
2PC 18 | 3PC 24
Ale battered halibut served with our hand cut fried, our house made-coleslaw and caper dill tartar.
Perch
18
5 pieces of our lightly floured perch served with our hand-cut fries, house-made coleslaw and caper dill tartar.
Lamb Stew
15
Ontario lamb stewed with Guinness, fresh root vegetables, herbs and topped with a puffed pastry crust.
Cottage Pie
14
Slowly simmered ground chuck with fresh vegetables and herbs topped with cheddar mashed potatoes.
Grilled Strip Loin
25
10 oz. AAA grilled strip loin with a peppercorn demi grilled to your liking with fresh vegetables and potato.
Mac and Cheese
16
Creamy Gruyere, aged white and American cheddar, Swiss, Mozzarella and cream cheese.